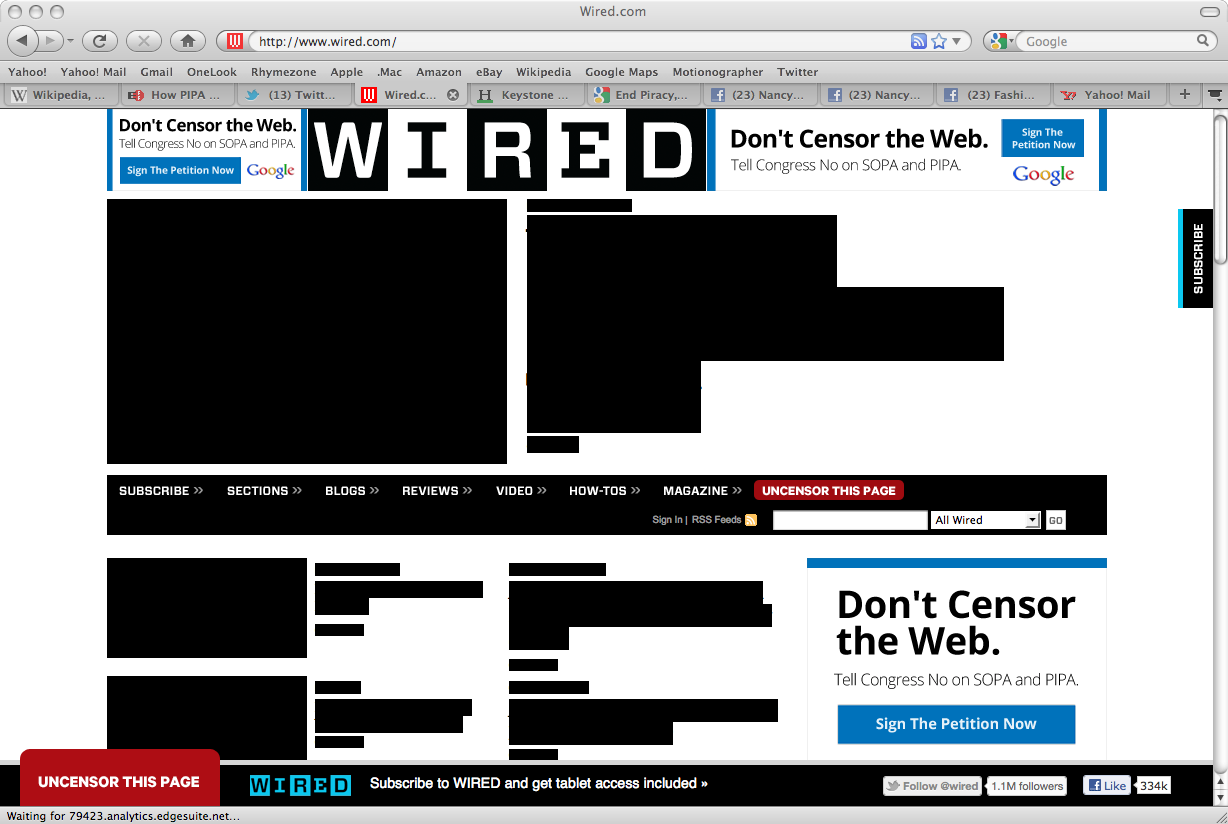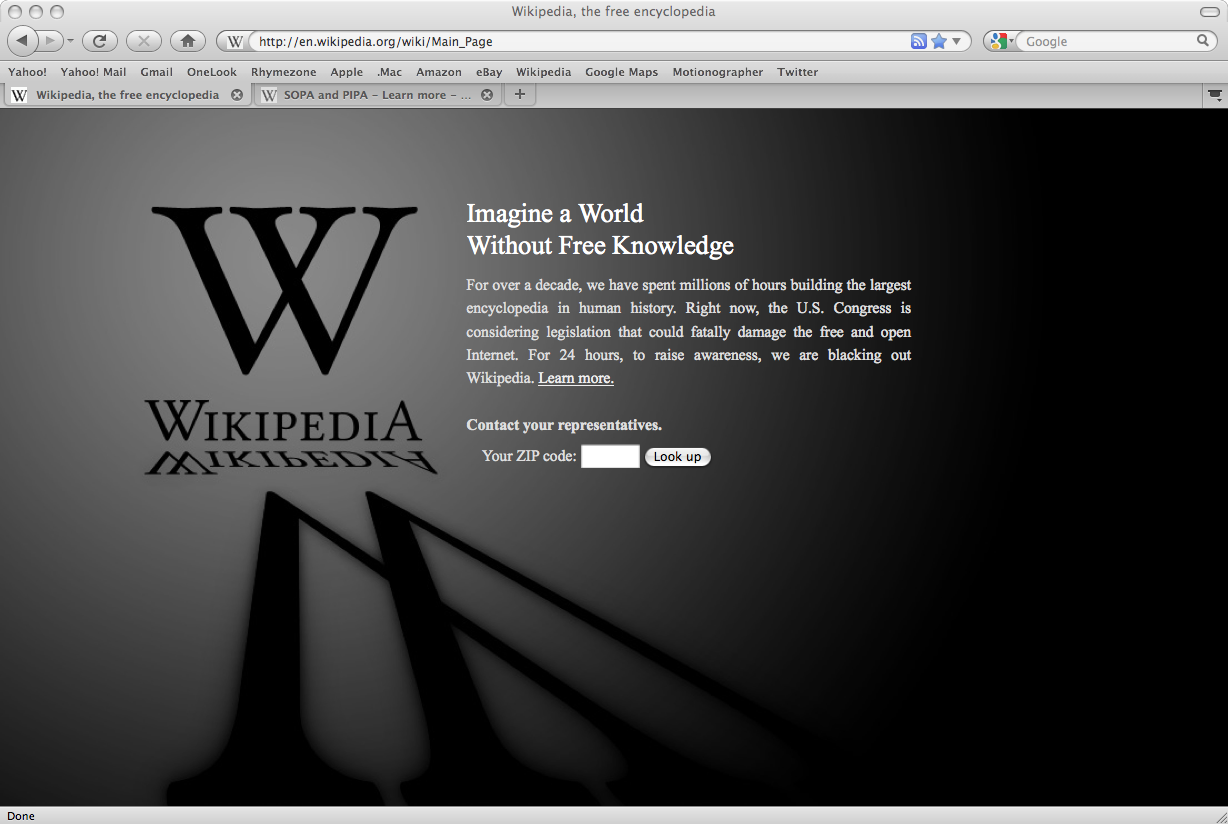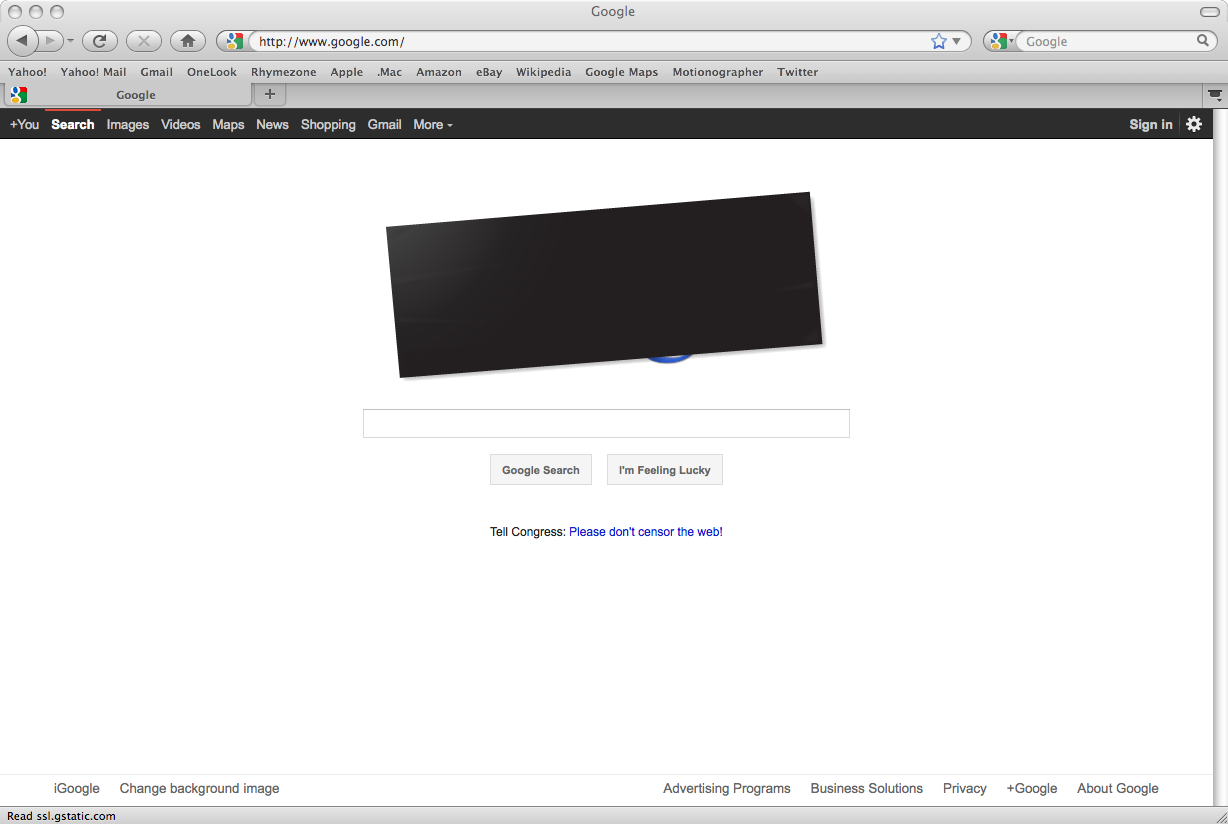 In an effort to stop the SOPA and PIPA bills going to the floor today, major sites have gone to blackout in protest. It's pretty incredible, and for some controversial. Wikipedia contributors fear that taking a stand on issues taints the free encyclopedia's content since the articles are supposed to be completely unbiased. But freedom of the internet is what's at stake. And that in turn means freedom of enterprise. Whether you care about your rights or your pocketbook, or both, there is a reason to write your representatives.
Here is a really good explanation of what the fallout from the two bills would be:
https://www.eff.org/deeplinks/2012/01/how-pipa-and-sopa-violate-white-house-principles-supporting-free-speech
And a way to voice your opposition.