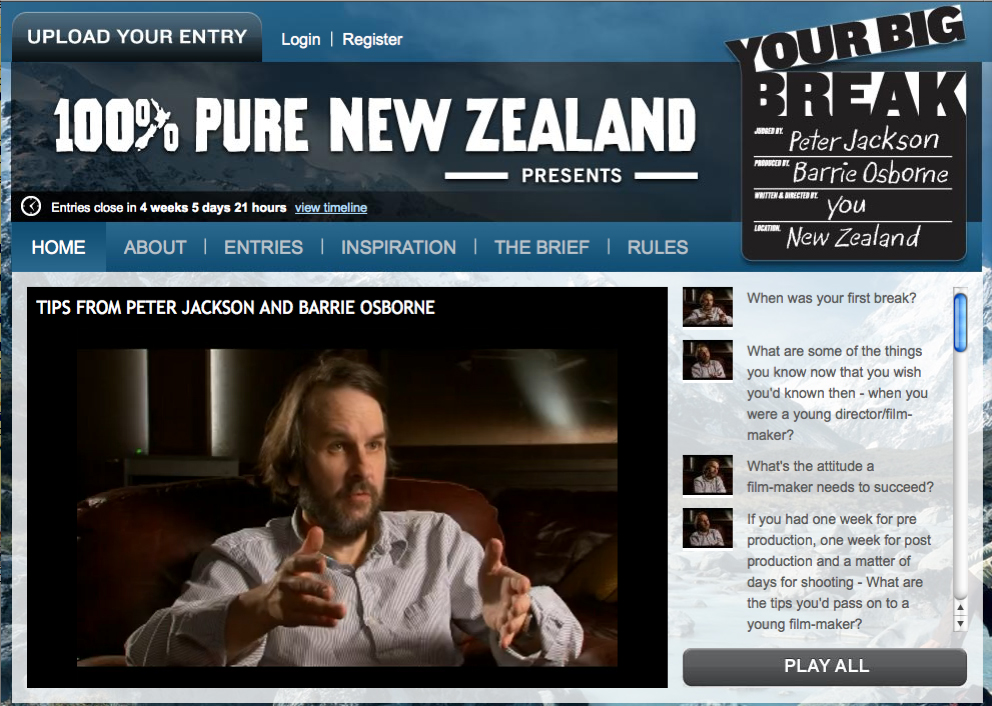 I'm working on a couple different ideas for this. Check out some of the scripts that have already been submitted.
http://www.your-big-break.com/
"If you dream of being a great filmmaker, this could be your big break. Capture the spirit of 100% Pure New Zealand in a 3 minute short film...Five finalists will be flown to New Zealand in January 2010 to shoot their short films with the help of Academy Award ® winning producer Barrie Osborne. The winning film will be selected by Peter Jackson."